Account Support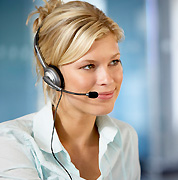 Our dedicated Account Managers assist our clients.
We assign each client a dedicated account manager so we can get to fully know and understand each clients individual needs and requirements. This personal touch allows ufc to provide the highest level of service to our clients allowing our clients to provide the highest level of service to their customers.
Experienced in all types of fulfillment, sweepstakes, inventory management, record archival...
We take the time to get to know our clients and with our many years of experience, we provide them with the optimal customer experience. Whether we're working to archive your critical business documents, setting up and managing your promotional sweepstakes, fulfilling your daily orders, or shipping out your marketing samples, ufc handles your promotions with the utmost care, accuracy, and security.
How may we help you?
Contact us today to find out how ufc can provide you with the best customer experience in the industry. We make it easy for customers to communicate with us and we make it easy for you to communicate and market to your customers.
Online Support
ufc's online Gateway gives you access.
Each client will have a customized and branded online portal, providing a unique gateway to a wealth of information. Fom real-time and downloadable production reports to daily, monthly, and annual inventory reports, your information is just an internet connection away.
Our corporate ethos is "The Customer Comes First". Character, in addition to technical know-how sets us apart from our competition. How may we serve you today?