Available Services
ufc provides an array of Sweepstakes, Fulfillment and Warehousing related services.
Whether you're looking for State of the Art Sweepstakes, Sub-assembly, Fulfillment, or Warehousing, ufc provides these services with high accuracy while providing a reduction in overall costs - saving you money!
Contact us today for a quote.
Featured Service
ufc will assist you with every step of your sweepstakes promotion. From consulting on the design and creation phase to awarding prizes, we do it all. We administer cost effective and visually appealing online internet based entries, mail-in entries, on-site collection of entries, and text-based entries. We can accommodate any method that meets your marketing requirements. Design, web-page creation, rules generation, distribution and validation of affidavits, distribution of 1099's, sourcing and awarding of prizes - we convert your ideas into a marketing success.
Services Overview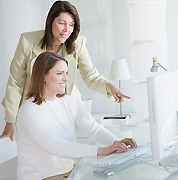 World Class Fulfillment and Warehousing Services.
Listed below is a subset of the services offered by ufc. We provide Sweepstakes fulfillment, fulfillment and material handling services, outsourcing and sub-assembly, and warehouse services to a variety of Fortune 500 and local companies. With more than 300,000 sq. ft. of space, ufc can accommodate all your needs.
Sweepstakes
Sweepstakes offer a fantastic opportunity for "getting your name out" into the marketplace. ufc will set up rules utilizing our expert legal department, set up the website and receive your submissions online or via the mail, select the winners, verify winner eligibility and provide the winners with their respective prizes. Our online Portal system and expert account managers will guide you through every step of the process.
Pick and Pack
Pick and Pack services are the repackaging process of bulk material. ufc will receive your bulk products, disassemble them and repackage for distribution to your customers. Repackaged materials can be labeled and shipped cost effectively directly to your customers or repackaged materials can be shipped in bulk back to you for distribution.
Kitting
Kitting is similar to our Pick and Pack services but involves multiple products. Bulk products are received and disassembled. A variety of items are assembled as a kit and repackaged. ufc can handle any assortment of items to package into kits which can then ship as a single unit. Packaged kits can be labeled and shipped directly to your customers or returned in bulk back to you for distribution.
Sub-Assembly
Sub-assembly is the process and pre-assembly of components used in the manufacturing of a master product. Common sub-assembly production includes industrial equipment, vending equipment and many other types of manufactured products. Our quality-oriented assembly engineers can assemble detailed electrical and electronic components to your internal specifications - improving turn-around time, improving quality, and reducing expenses.
Order Fulfillment
Order fulfillment is the distribution of online, phone, mail, fax, or electronic file transfer received orders. Picked orders can be shipped directly to your consumers for fast and efficient turnaround and customer satisfaction. Using USPS, Fedex, UPS, or an alternative shipping method, ufc will ship your products on time and economically.
Record Storage and Retrieval
Record Storage is the long or short-term storage of your vital business documents. We can securely and safely store all your important legal, accounting, insurance or other business documents for any length of time. We also provide secure offsite storage for your data backups. Our secure storage facility ensures the safety of your material. Daily pickup and delivery as well as emergency service is available.
Warehousing
Inventory Management is an integral step in your supply chain management. In our food-grade warehouse, ufc will store, manage, and ship your material, customized to your specifications. Expiration date, lot tracking, FIFO, LIFO methods are used to ensure the proper handling of your material. from cross-docking to long term storage of your items, ufc can meet all your storage needs.